Clinic News & Health Information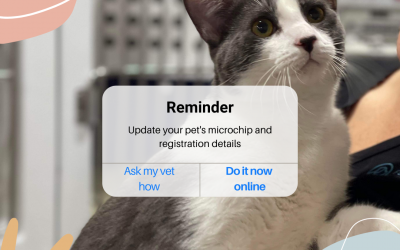 Updating your pet's microchip and/or registration details is much easier now that it can be done online. This is done all through the NSW Pet Registry  - a state wide database that stores your cat and dog's microchip and registration details. All cats and dogs must be...
read more
Spring 2020 Newsletter
Read our Spring newsletter for all your need-to-know information about the latest at Fletcher Vet.
Click to read →
Have a new puppy?
Puppy Preschool is the best way for your new addition to learn how to socialise and be part of the family. We run Puppy Preschool throughout the year, and bookings fill fast. 
Find out more  →