Fletcher Clinic
4 Beech Close
Fletcher, NSW 2287
Phone: (02) 4955 6670
Wallsend Village Clinic
33/24 Kokera Street
Wallsend, NSW 2287
Phone: 0475 697 785
Hours
Mon-Fri – 8:30am – 6:00pm
Sat – 8:30am – 12:30pm
The Fletcher Vet Story
Dr Paul Robin was born and raised in Newcastle and graduated from The University of Queensland with a Bachelor of Veterinary Science in 1993.
He started practicing as a vet and spent time working in the UK and Hong Kong before moving back to NSW in 1997. Paul started The Vet Maryland in 1998, transitioning to Fletcher Veterinary Practice in 2009 with a single vet nurse for support. The team grew, and in 2021, renovations transformed the clinic into a state-of-the-art facility. We have since opened a new Fletcher Vet branch in the neighbouring suburb of Wallsend, to accommodate our growing clientele and staff.
Now as Fletcher Vet we enjoy a reputation as one of Newcastle's best vet practices.
Dr. Paul Robin
Veterinarian
Dr Paul is the practice owner and head vet at Fletcher Vet. Paul has been serving the local community for more than 20 years and has a great reputation for his care and passion in veterinary work. His particular interest is in orthopaedic surgery.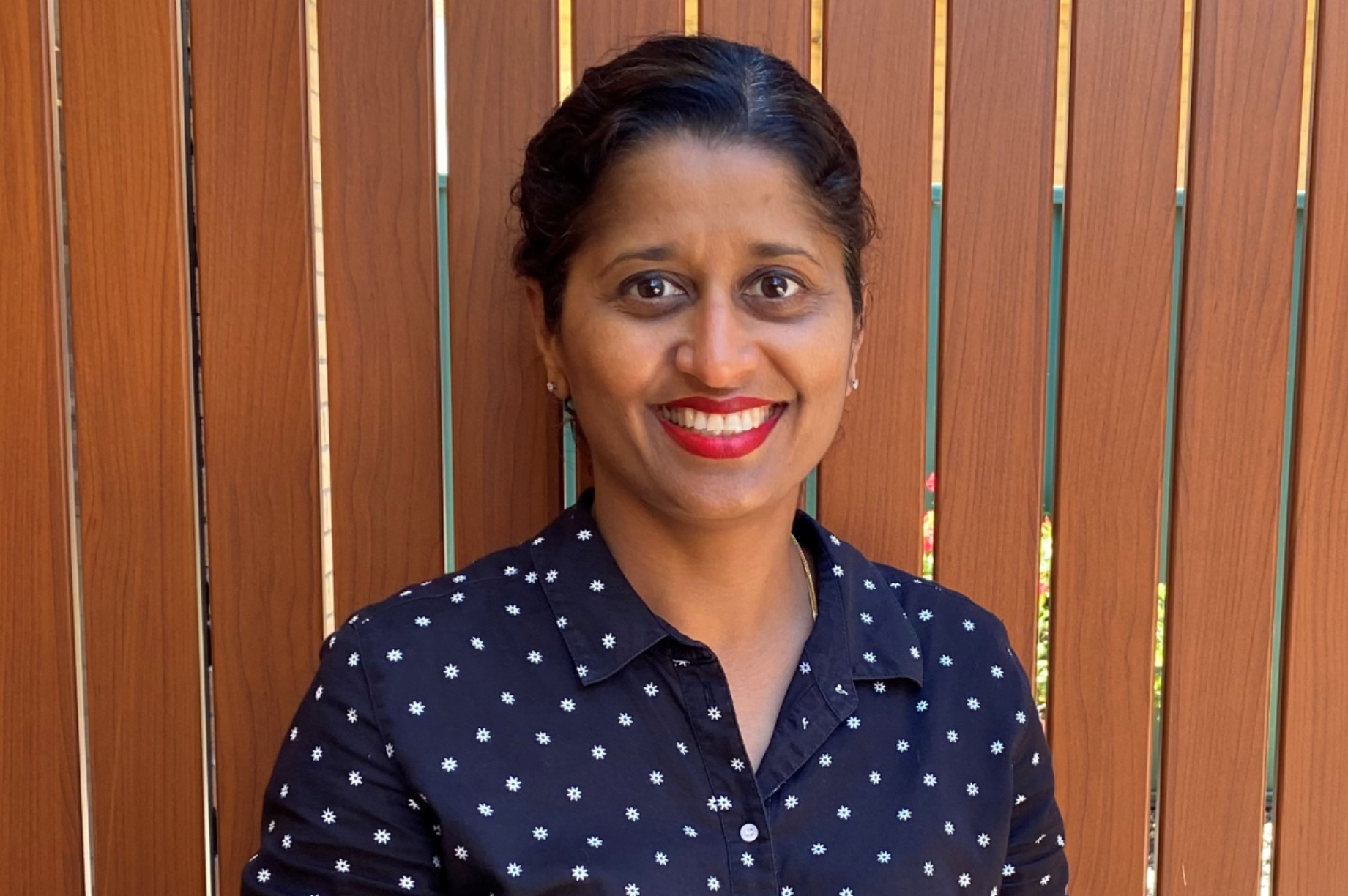 Dr. Sharmalee Stephen
Veterinarian
Dr Sharmalee is an experienced veterinarian having worked in the UK and the US! Sharmalee has been part of our team since 2008. She is passionate about providing exceptional care to her patients. Dr Sharmalee and her family just welcomed a gorgeous Labrador pup named Kong.
Dr. Cassy MacPherson
Veterinarian
Dr Cassy joined our team after graduating from Charles Sturt University in 2017. She has a great love for all animals, big and small but especially feline medicine. At home, Cassy dotes over her two cats Willow and Tesla whom she adopted from Hunter Animal Rescue.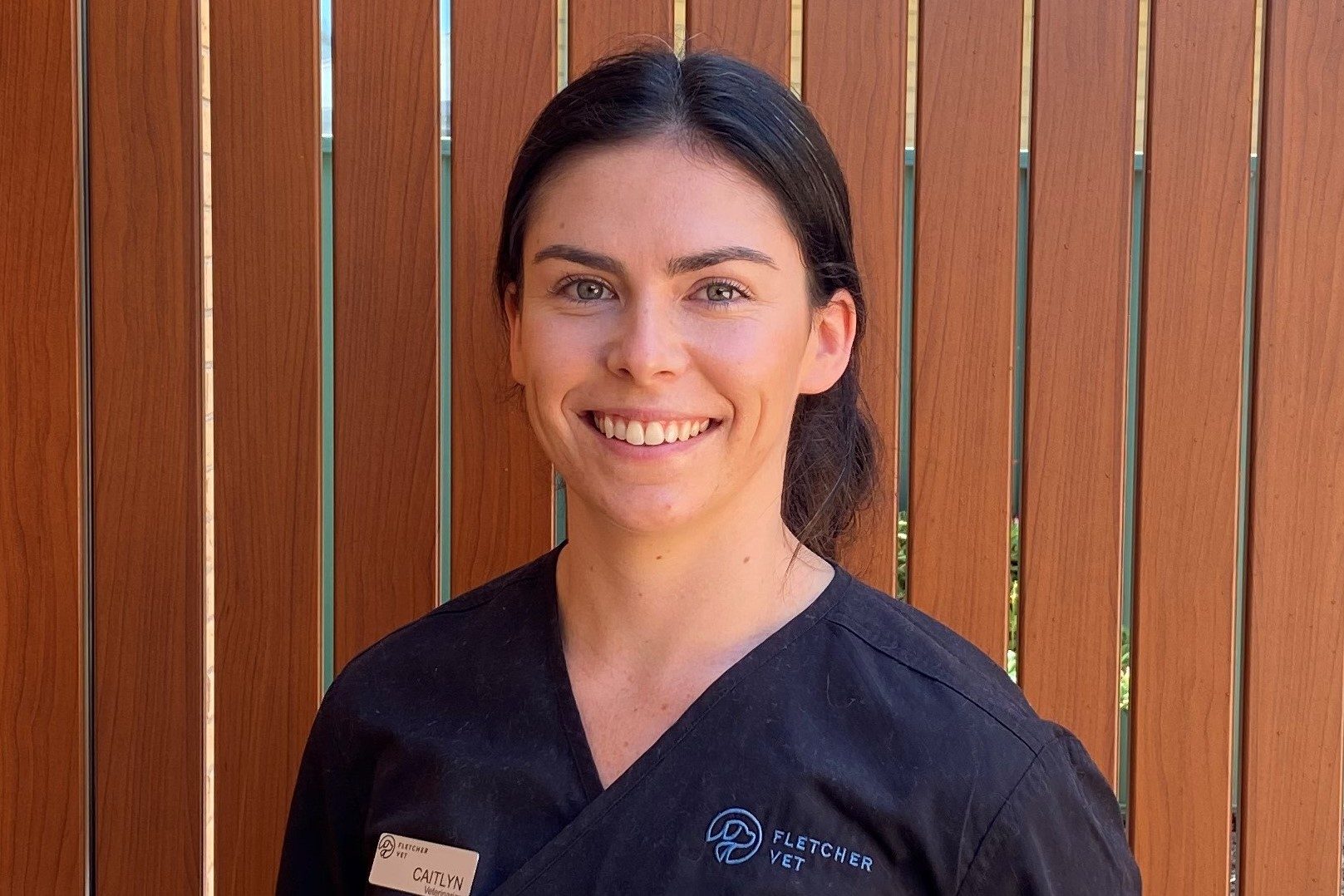 Dr. Caitlyn Gallagher
Veterinarian
Dr Caitlyn knew she wanted to be a vet from when she was just 6 years old. She graduated from Sydney University in 2018 and moved to Newcastle to join our team that same year. Caitlyn has an interest in feline medicine and has 3 cats of her own, named Ron, Brian and Winston.
Dr. Nikita Roberts
Veterinarian
Dr Nikita has been with Fletcher Vet since early 2020. Prior to this, Nikita had worked in small animal clinics since graduating from Charles Sturt University in 2018, and loves all aspects of general practice. Nikita has a soft spot for the older dogs, as well as animal welfare and behaviour. They have a gorgeous and cheeky cat named Honey, and enjoy exploring Newcastle's local markets and beautiful coast in their free time.
Dr. Gin Ng
Veterinarian
Dr Gin joined the practice in 2021. Gin grew up in Singapore and moved to Australia to study at Murdoch University, where she graduated in 2020. She joins us with experience in both research and clinical practice, and is always up for a challenge.
Dr. Gin has a huge passion for marine conservation especially towards sharks and stingrays. She enjoys scuba diving, dancing and has two ginger cats that she rescued after de-sexing them. 
Dr. Toni Forsyth
Veterinarian
Dr Toni graduated from The University of Sydney in 2007 and has enjoyed a varied career over the past 15 years mostly based in Sydney and London. She moved to Newcastle from Sydney with her baby girl and husband in 2020 and loves the lifestyle here. She adopted a deaf clinic cat called Amelie and who has excellent reception skills but now enjoys the retired life. 
Dr. Emma Fouracre
Veterinarian
Dr Emma joined our practice in 2022. Prior to this, Emma worked at a small animal clinic in Dubbo after graduation from Charles Sturt University in 2020. Emma enjoys all aspects of veterinary practice and the diverse range of cases on a daily basis. In her spare time, you'll find Emma exploring Newcastle, adding to her indoor plant collection or out on a walk with her Boxer, Scout.  
Clare
Practice Manager
Clare joined the practice in 2012, bringing with her a strong background knowledge of accounting and management. With this wealth of experience she has become the root of Fletcher Vet, ensuring the smooth running of day-to-day happenings. Her passions lie with support for her staff and ensuring they have a happy work/life balance and high standards of care for all of Fletcher Vet's patients.
Georgia
Veterinary Nurse
Georgia joined Fletcher Vet in 2016 and has become an integral part of our team. Georgia loves all animals large or small, and knew from a young age that she wanted to be a veterinary nurse. Georgia enjoys her role of training our nursing students and nursing staff at the clinic and has a keen interest in surgical nursing and anaesthetics.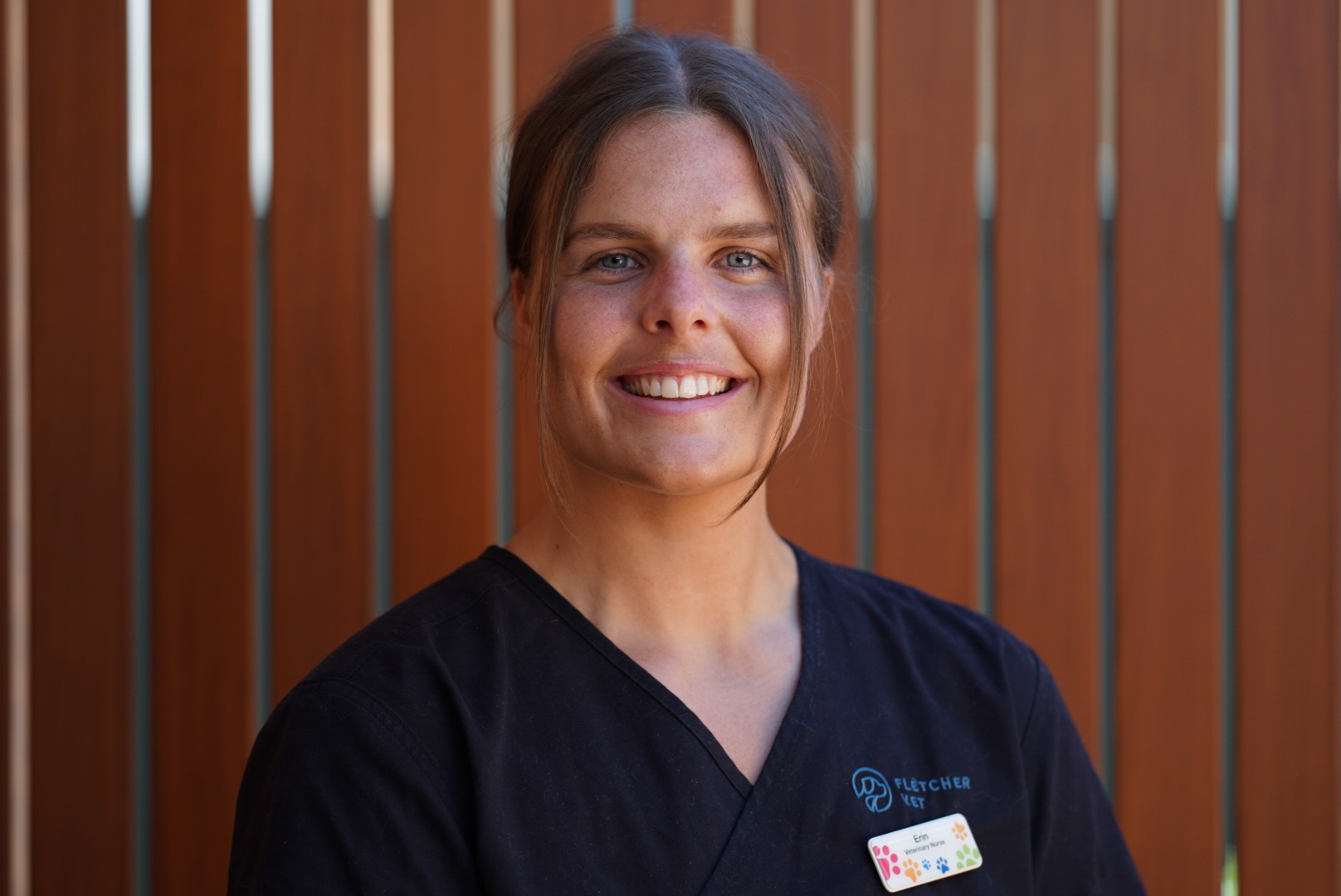 Erin
Veterinary Nurse
Erin is a qualified Cert IV Veterinary Nurse, and has been nursing since 2015. She joined our team in 2018 and brings great experience in customer service care. Erin loves that she is able to work with animals every day! So much so that she is now teaching Vet Nursing at TAFE.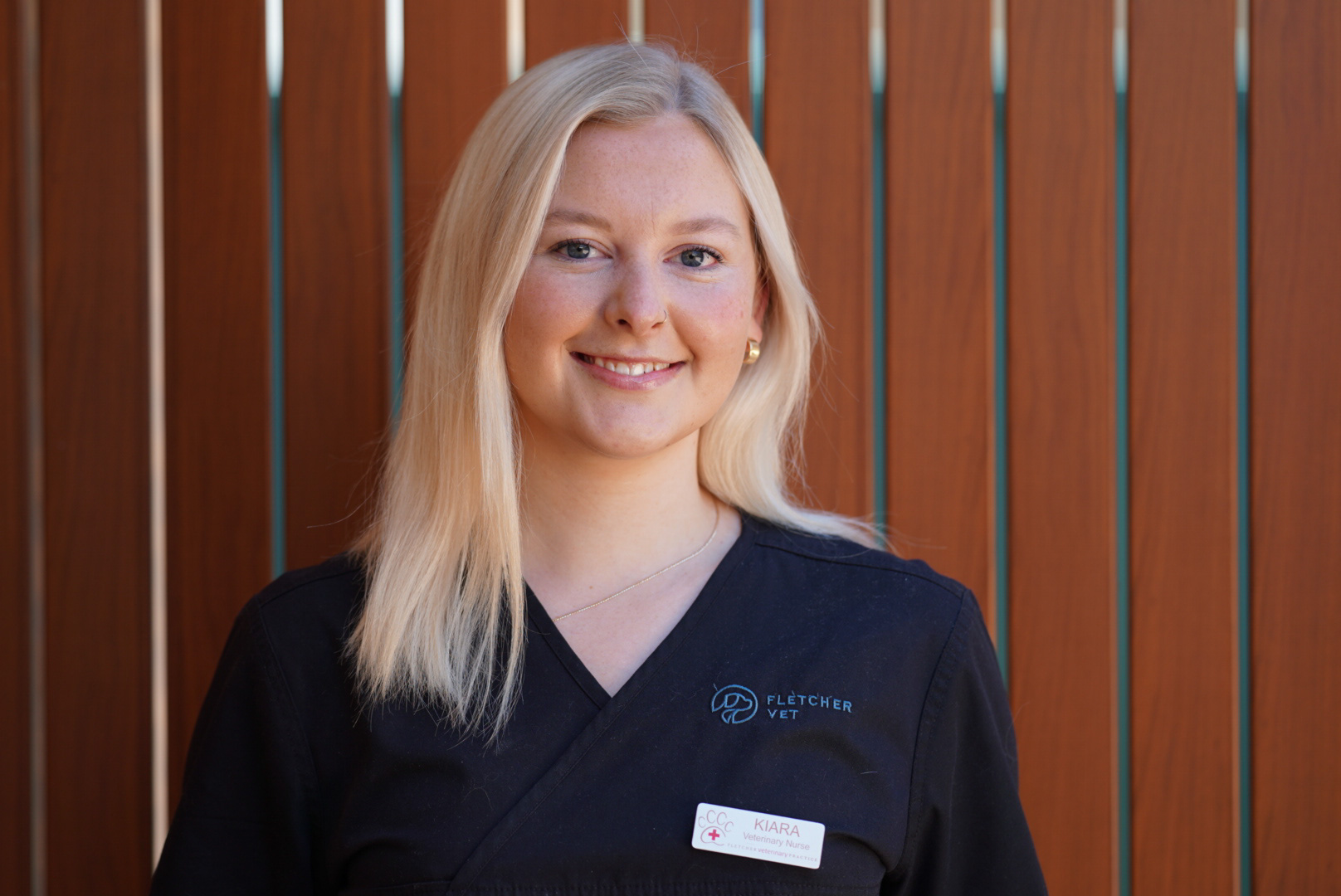 Kiara
Veterinary Nurse
Kiara has a Certificate IV in Veterinary Nursing and joined our team in 2017. She's always loved being around animals and from when she was young, being a vet nurse was her dream job. With a few years of experience under her belt, she enjoys all aspects of veterinary nursing but has a keen interest in surgical procedures. Kiara also creates content for our fun, behind-the-scenes TikTok page!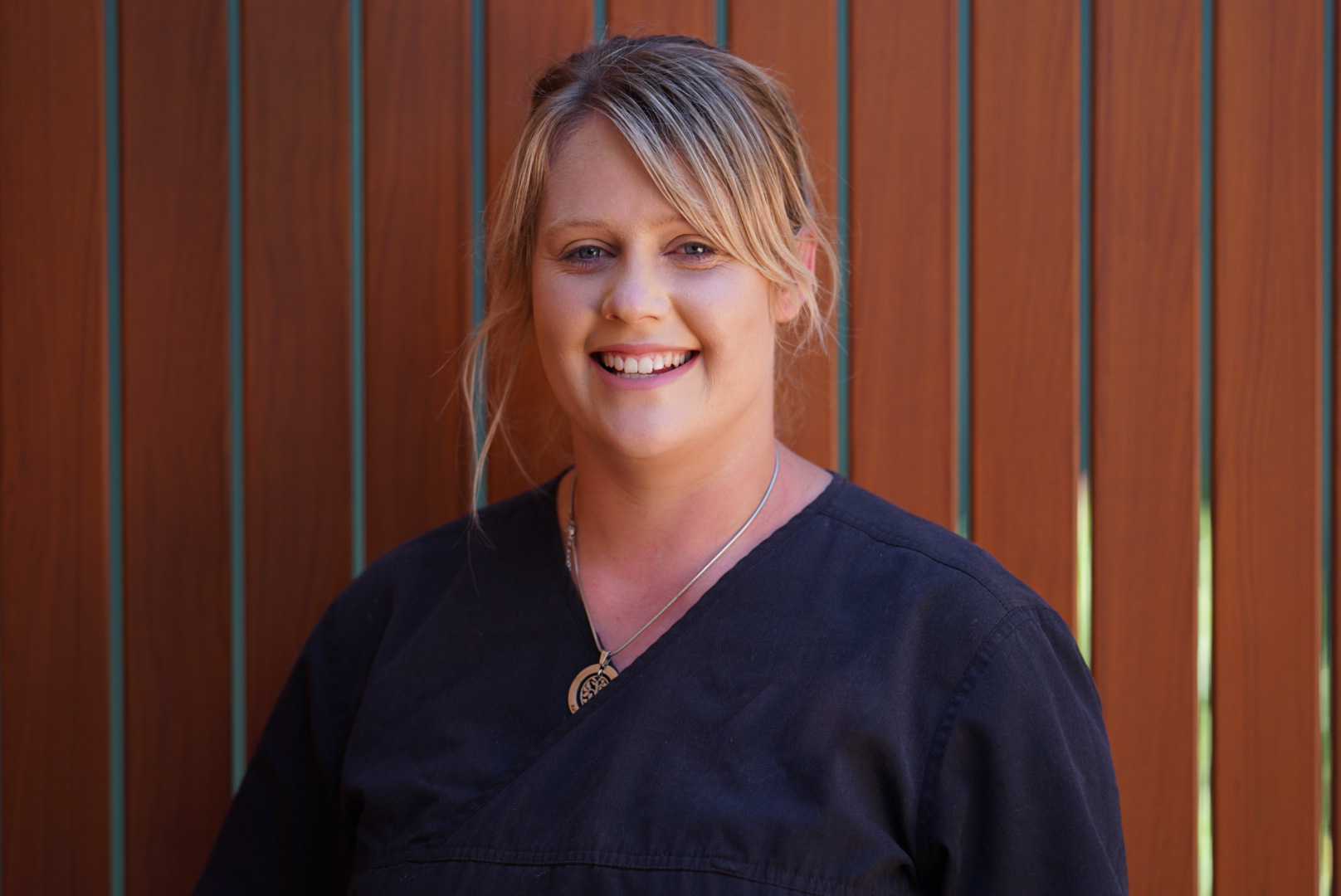 Jackie
Veterinary Nurse & Puppy Trainer
Jackie has been part of our team since 2011. She  enjoys connecting with our clients and their pets and always has a smile. Jackie has been vet nursing for nearly 10 years, graduating in 2012. Outside of work she is kept busy with her two boys, four dogs, a cat, a duck and five horses. She is one of our Puppy Preschool trainers, passing on her knowledge of all things training and behaviour for new dog owners and their families.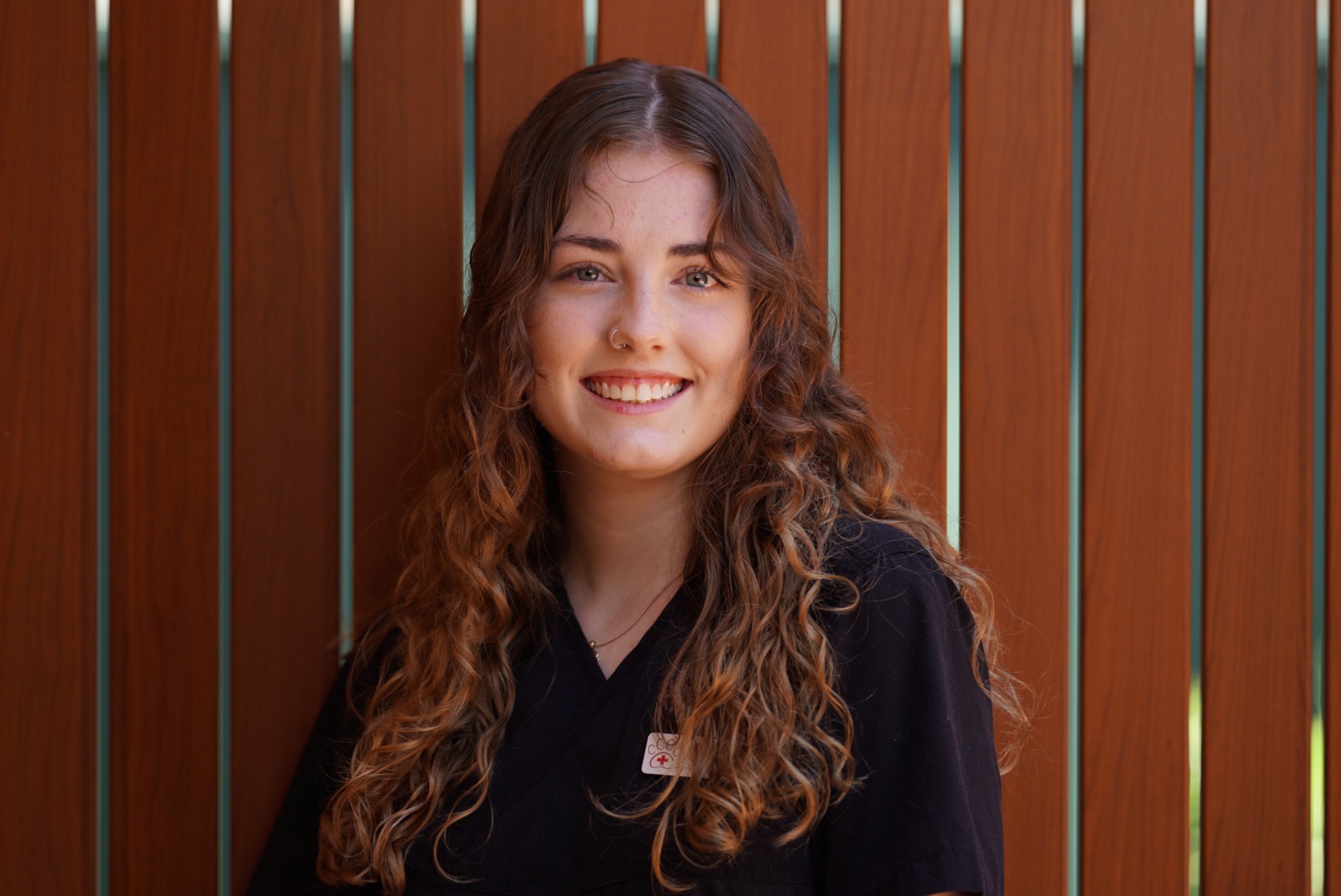 Savannah
Veterinary Nurse & Puppy Trainer
Savannah joined our team in 2018 while studying for a Certificate IV Veterinary Nursing qualification at TAFE. Savannah enjoys all areas of veterinary nursing and has always had a passion for animals small and large from a very young age. She particularly loves animal behaviour, and is studying to become a registered behaviourist. Sav is one of our Puppy School trainers at Fletcher Vet.
Danielle
Veterinary Nurse
Prior to completing her Cert IV in Vet Nursing in 2016, Danielle also completed both Diploma's in Business Administration and Financial Planning. Coming from a client service trained background means Danielle can provide our clients with a high level service backed with her knowledge, warmth and enthusiastic personality. Danielle grew up on a small hobby farm and has a love for all creatures great and small, in particular for geriatric patients.
Gaby
Veterinary Nurse & Social Media Coordinator
Prior to completing her Cert IV in Vet Nursing, Gaby completed a Post Graduate Diploma in Commercial Radio. After adopting her first ever dog, a senior rescue staffy, she fell in love with the idea of helping more animals. She's now an enthusiastic and caring veterinary nurse and our social media creative at Fletcher Vet for Instagram, TikTok and Facebook! 
Jenna
Veterinary Nurse
Jenna joined our team in 2020 as a qualified veterinary nurse. She has years of experience in the veterinary industry, particularly in exotic animal care.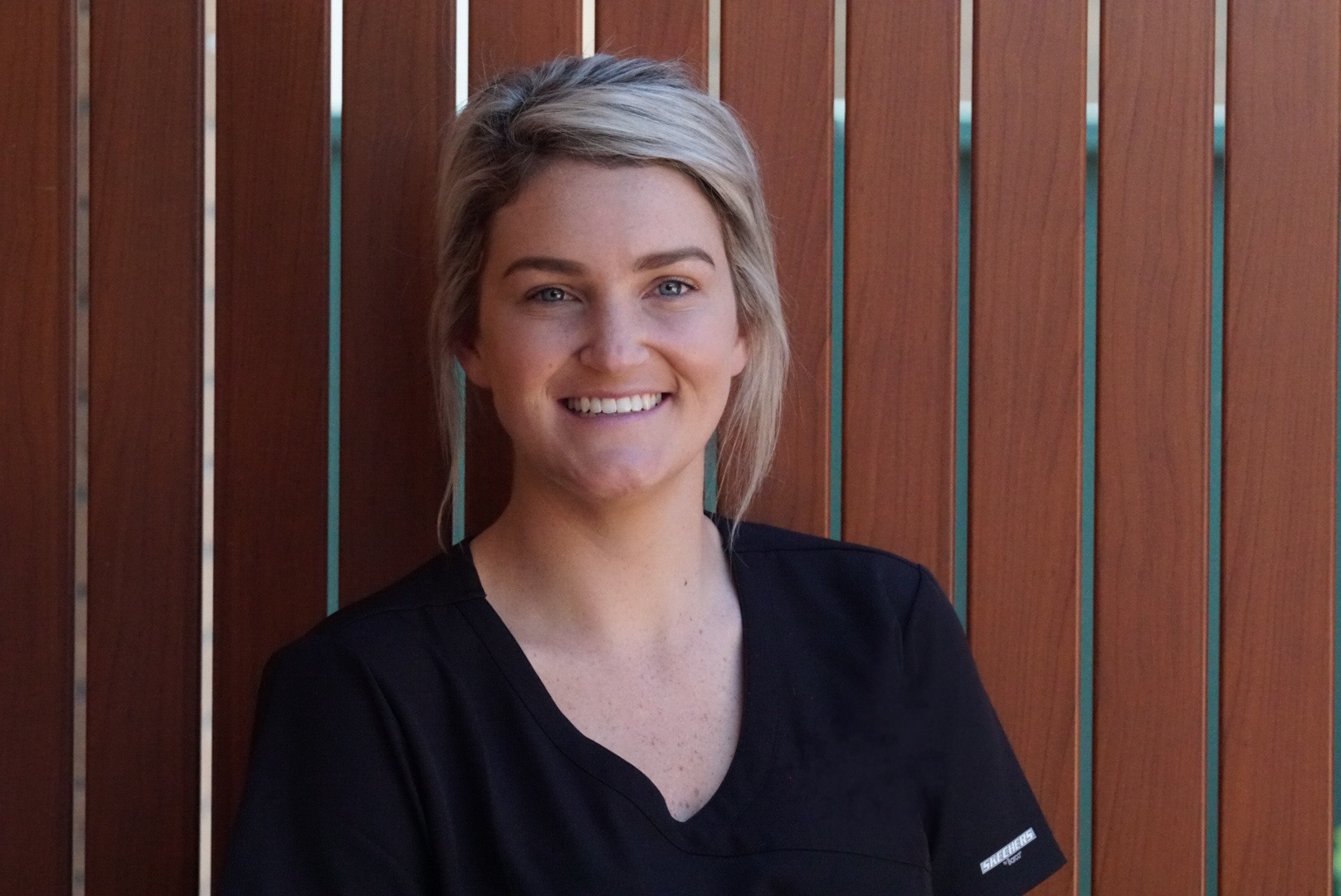 Kate
Veterinary Nurse
Kate has been nursing since 2016 and loves working with small animals. She has also recently started doing emergency work at AREC to further her knowledge in Vet Nursing. She is a proud Mum to her very cute guinea pig, Raffa. Kate especially enjoys nursing our surgery and hospital patients back to health and seeing them head home to their loving families. 
Hannah
Veterinary Nurse
Hannah joined our team in 2022 and has been nursing since 2017. She has always had a huge love for all things animals but has a soft spot for large breed pooches. She enjoys all aspects of the job and loves how rewarding it can be. Hannah is a proud dog mum with a mischievous Aussie Bulldog and a sweet Pekingese.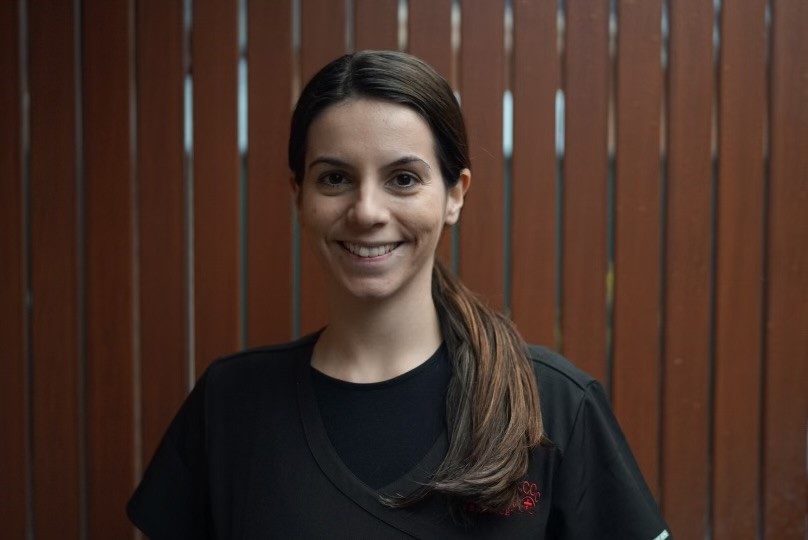 Caroline
Veterinary Nurse
Dianne
Trainee Veterinary
Nurse
Dianne is our trainee veterinary nurse, currently studying her Certificate 4 in veterinary nursing at TAFE. She has a very strong love for all things animals and finds caring for the health and wellbeing of those without a voice is a extremely rewarding . Outside nursing she enjoys adventure, travel, and spending time with her beautiful cat, Pippi.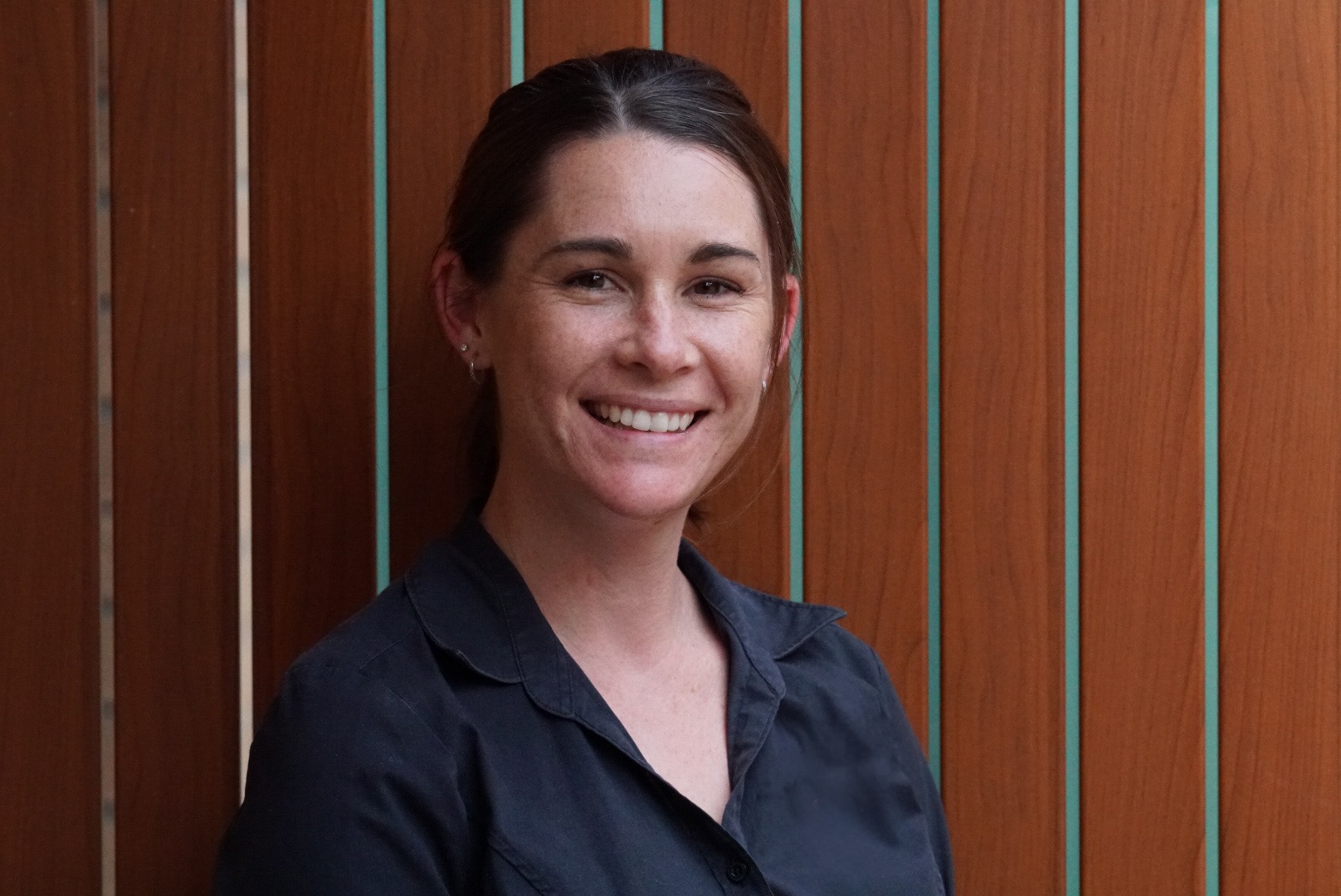 Nikki
Marketing Manager
Nikki has been a qualified veterinary nurse for over 15 years, has extensive knowledge in marketing and business development, and has a Bachelor's Degree in Zoology. She has been with the Fletcher Vet team since 2009 and has played an integral part of the clinic's growth. She is passionate about the clinic's community connection and providing the best service for our clients and patients.
Have a new puppy?
Puppy Preschool is the best way for your new addition to learn how to socialise and be part of the family. We run Puppy Preschool throughout the year, and bookings fill fast. 
Find out more  →