2nd March 2022
Eastern NSW is in for an absolute drenching over the next 7 days. Up to one third of all properties in Newcastle are in a flood zone, and it is important for all residents to be aware of their risk. To see what your flood risk is, check out this interactive map of Newcastle: https://newcastle.nsw.gov.au/flooding
Flooding can occur quickly and sometimes there is less than one hour of warning between the beginning of a storm and the onset of flooding. It is important to be prepared, and have a plan in mind for your household, and your pets.
🐱 LET'S PREPARE YOUR PETS 🐶
Download your Flood Plan for Pet Safety checklist here to put on your fridge, or around your home as a reminder to be prepared.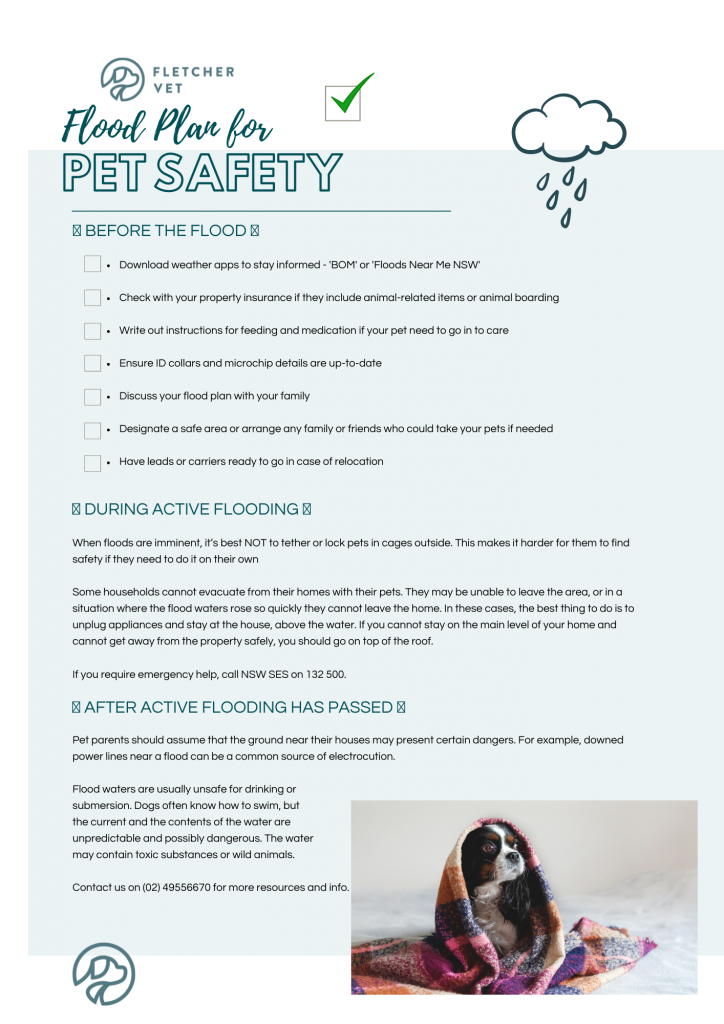 Contact us if you need anymore information or resources on (02) 4955-6670.