Updating your pet's microchip and/or registration details is much easier now that it can be done online. This is done all through the NSW Pet Registry  – a state wide database that stores your cat and dog's microchip and registration details.
All cats and dogs must be lifetime registered by the time they are six months old. All cats and dogs must be permanently identified with a microchip either by:
12 weeks of age
Point of sale
Change of ownership, which ever occurs first.
If you are giving away your pet you MUST have it microchipped first.
It is the responsibility of the current owner to transfer the microchip into the new owners name. It is important to remember that microchipping does not take the place of council registration – you must still register your pet at six months of age.
Click below to view the Newcastle City Council's current registration fees.
About the NSW Pet Registry
The NSW Pet Registry and Companion Animals Register is a database of microchipped and registered cats and dogs that live in NSW. In accordance with the Companion Animals Act 1998 (CA Act), the Registry has been established as the official online system in NSW for registering your animal. Dog and cat owners can easily create an online profile and connect it to their pet's microchip record to help ensure they are reunited with their pet if they become lost.
The NSW Pet Registry allows dog and cat owners to:
• Update your contact details
• Change the ownership of pets
• Report your pet missing or deceased
• Pay most lifetime registration fees
Getting started with the NSW Pet Registry
The NSW Pet Registry is located at www.petregistry.nsw.gov.au. This document here offers a step-by-step guide to the major functions of the NSW Pet Registry. Pet owners who do not have an email address or cannot use the NSW Pet Registry can still complete paper forms at their local NSW council office. People with assistance and working dogs will also need to register their dog in person at their local NSW council office.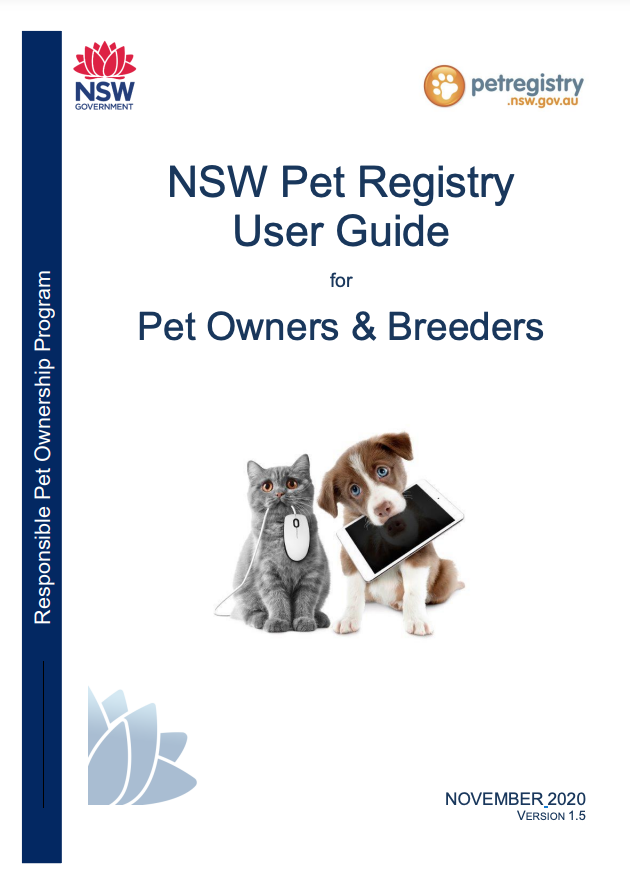 How does the Pet Registry work?
The Pet Registry allows you to login to your account, make a pet profile for each of your dogs or cats, and update their details directly through this profile page. You can even upload a photo of them. 

From this page, you can easily see if your pet is up to date with their registration or is in need of anything else.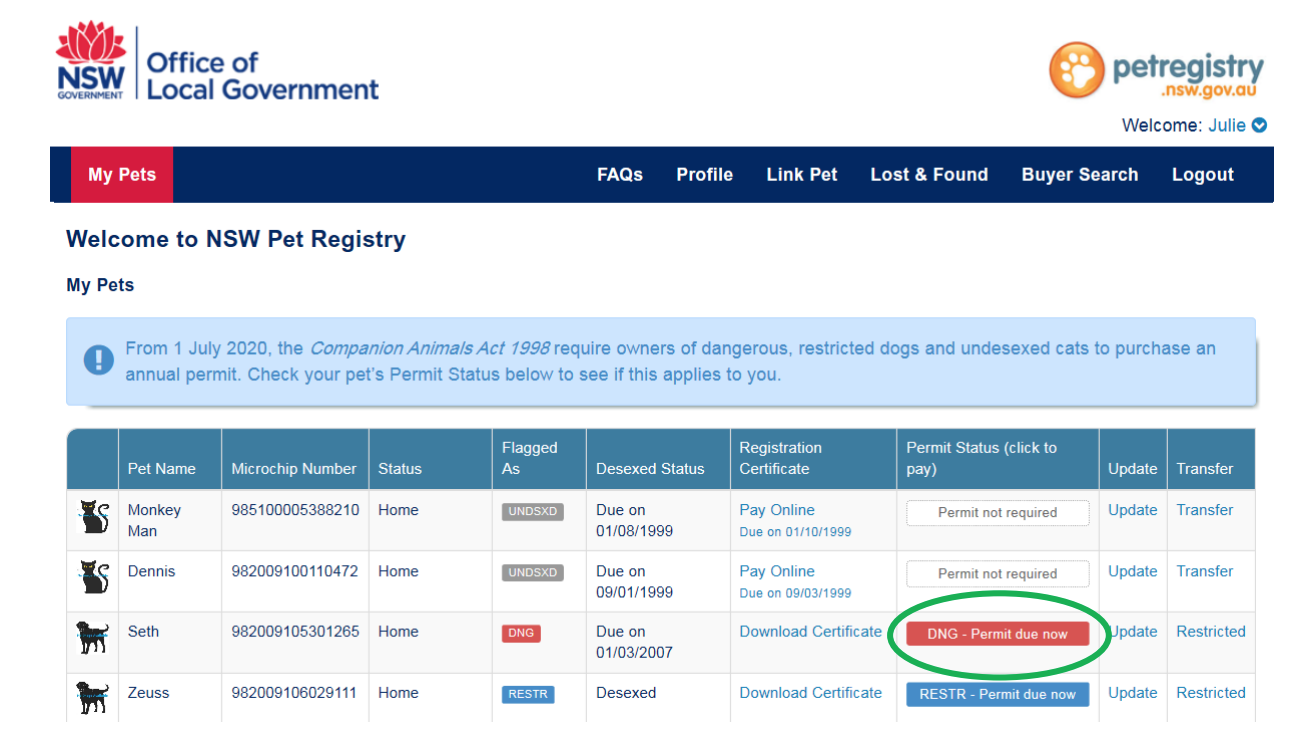 Is your pet's microchip up to date? Contact us with any questions you may have on microchipping or registration of your pet. We're happy to help!